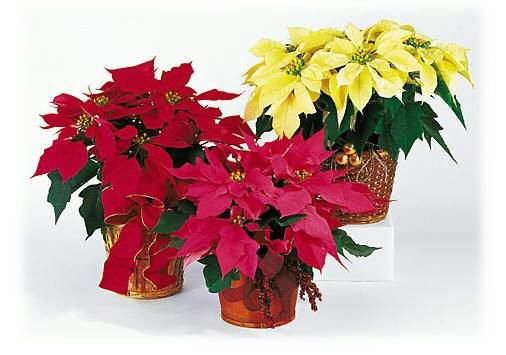 Holiday Installations: Trees, Wreaths, Garlands, Poinsettias, Topiaries, Arrangements
Full Displays for Any Budget
Call us to discuss your needs

Live garlands, wreaths, and poinsettias are available in various different sizes. All live greens are flame-proofed, and provided with a certificate.
The total price includes delivery, installation, and removal of all decorations. All live greens will be deposited at your building's trash area for recycling.

Holiday Solution decorations must be ordered by November 1st.
Office and Commercial sites only
Christmas Trees Installed and Decorated
We offer Noble fir and Douglas fir Christmas trees, customized to your needs and of a height to suit your space. We decorate to a theme that you choose. The accompanying picture on the left shows just one type of theme. The picture on the right shows just one type of wreath that we can supply.